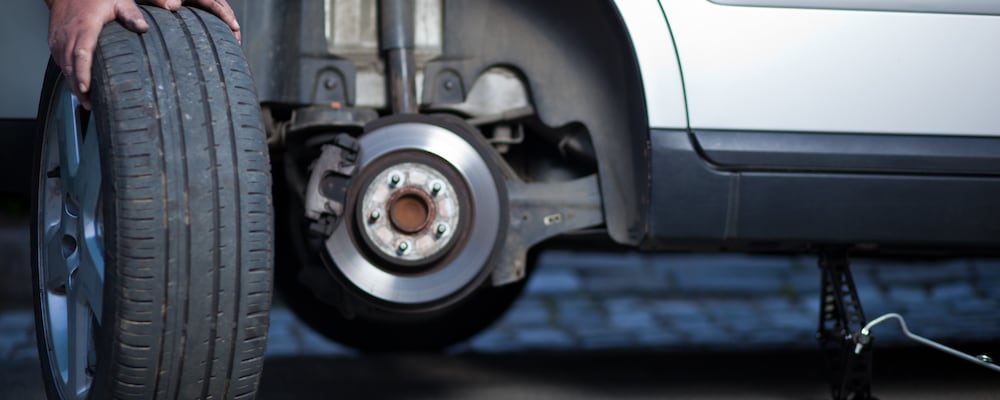 There are many reasons Tawas City drivers can benefit from knowing how to change a car tire, whether you experience a flat while driving or you've noticed your tire treads are looking a bit worse for wear. Having this important knowledge on hand can prevent you from having to put yourself in a precarious spot pulled over to the side of the road or driving around on at-risk tires. Consult our step-by-step guide to learn how to change a tire!
---
How to Change Your Ford Tires
To start out, you'll need to gather the proper tools: a lug wrench, a car jack, a spare tire or new tire(s), and your owner's manual. Once you've got these on hand, changing a tire on your new or used Ford car, truck, or SUV is quite simple.
If you get a flat while on the road in Oscoda, pull over to a safe spot and be sure to turn on your hazard lights.
Set the parking brake and wheel wedges under the tires you won't be changing.
Remove the wheel cover or hubcap from the tire, and loosen the lug nuts.
Using the car jack, raise your vehicle up to remove the lug nuts and put them in a safe place.
Take the old tire off, then mount the new tire.
Place the lug nuts on, tighten them, then lower your vehicle safely to the ground once again.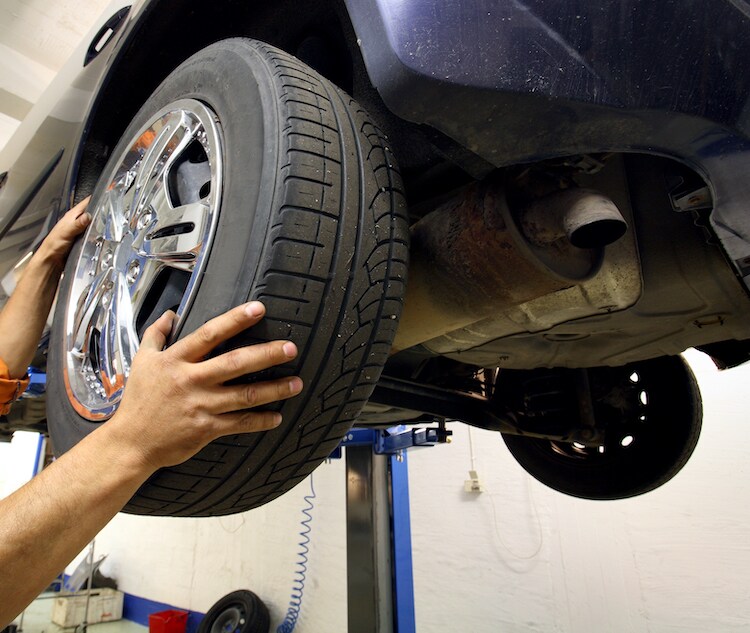 ---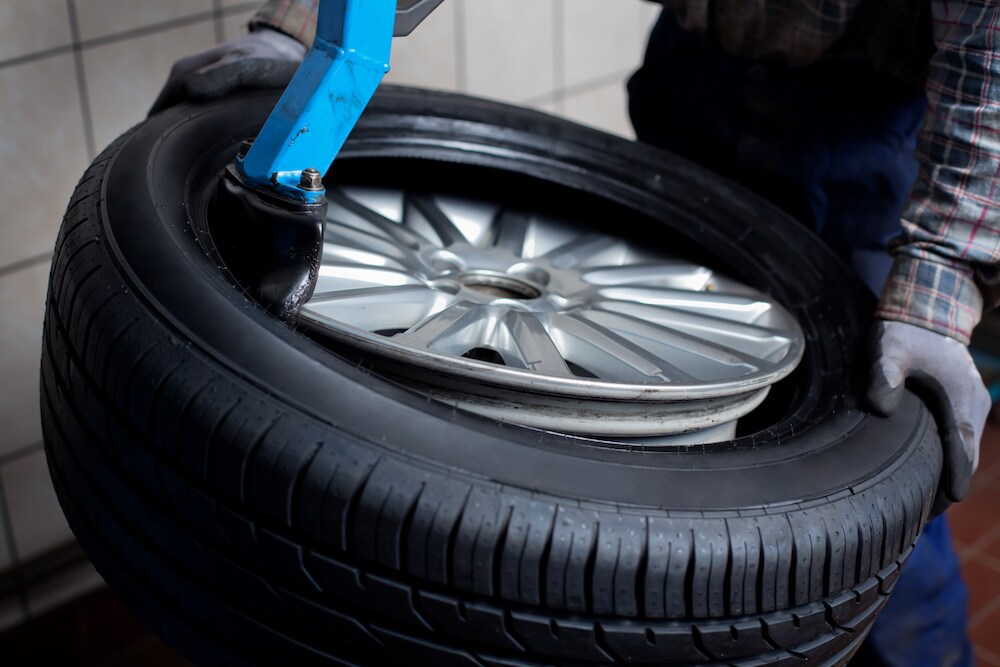 How Often to Change Car Tires
You may be wondering how often you need to change car tires. The answer depends on both the quality of your tires and how often you have them rotated. If you keep up with regular tire rotations, you'll probably be able to get the full projected mileage out of them. However, you should still check your tire pressure regularly, as well as the tread. If your tires have a good amount of tread wear, you'll need to get new tires soon enough. To get the longest life possible out of your tires, it's smart and convenient to get a tire rotation with every oil change.
---
How Many Miles Is it Safe to Go on a Spare Tire?
After putting a spare tire on your vehicle, you should replace it with a permanent new tire as soon as you can. Spare tires are typically not built to be driven on for more than 50 miles, and never at high speeds. You can find specific limits on the spare, but the usual recommendation is 50 mph max.
---
Rely on Dean Arbour Ford of Tawas for Your Tire Needs
Of course, it's perfectly fine if you're simply not comfortable changing a tire on your own! If you'd like to leave it to the pros, the certified technicians at the Dean Arbour Ford of Tawas service center, conveniently located near Iosco County, will have you taken care of in a jiffy. You can schedule an appointment online, or contact us with any remaining questions you may have.