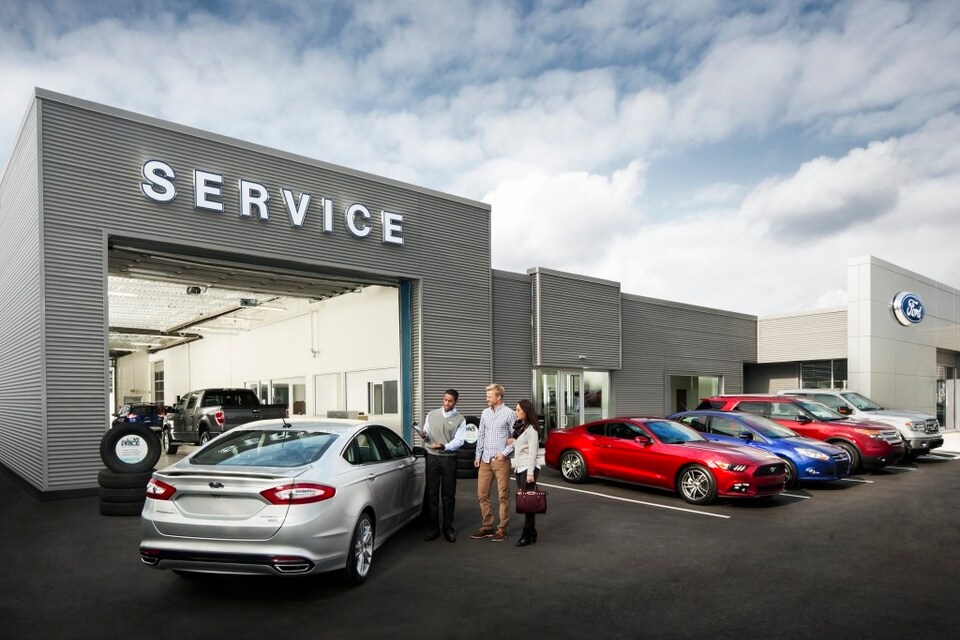 Get Quick Service Done at Deans Express Lane Service
Servicing your vehicle can be a hassle and time consuming but not when you bring it to Deans Express Lane Service Center. We know that our Tawas City drivers are busy and we want to cater to your hectic lifestyle by offering an express lane. You invested a good amount of money into purchasing your vehicle and it's important to see your investment through by performing routine maintenance.
Fast, Reliable, Dealer-Quality Service
When you come into our dealership to service your vehicle, you'll immediately notice our friendly and knowledgeable technicians. Our experts know your vehicle like the back of their hand. It doesn't matter if you're bringing in your Ford or a vehicle from another automaker, we're here to help drivers in and around Oscada get their vehicle back on the road.
If you're someone that needs speedy service but wants the job done right, you've come to the right place. The Dean's Express Lane will provide you with not only reliable, dealership quality service but also a comfortable and welcoming facility.
Since Deans Express Lane Service is an express auto service, you don't have to make an appointment for basic maintenance procedures like oil changes. However, if you'd like to secure a spot, you can fill out a service appointment form with a date and time that works for you and your busy schedule in Hale. When you're ready to service your Ford, we invite you to stop by and see Tony, our Express Lane Manager, today!
Importance of Routine Service
Servicing your vehicle regularly is one of the most important aspects of owning a car. You spent a pretty penny on your car and you want to drive it for many miles down the road. To keep your car running as efficiently as possible, we encourage all of our Whittemore drivers to service their vehicle at the recommended intervals that the automaker requests.
If you don't service your vehicle on a routine basis you run the risk of your vehicle performing less efficiently. That means you might have to pay more at the gas pump or you will feel the vehicle drive differently. We perform a wide variety of routine services at our express lane service center so you won't have to worry about the integrity of your car.
Routine Services Performed at Deans Express Lane Service
There are a handful of routine services that we can perform at our express lane service center including
Oil changes
Tire Rotations
Battery checks
Oil filter changes
Detailing
Along with others
If you have any questions about any of the other services that we perform at our Ford express service center we invite you to give us a call or stop by today.
Stop by Dean Arbour Ford of Texas for Express Service
When you're ready to service your vehicle, we invite you to make the short drive to Tawas City and we can set you up with a service appointment today. Once you arrive, one of our highly trained and talented technicians will work closely with you to ensure that they're performing exactly what you need done. Feel free to check out our Ford service center before stopping by or don't hesitate to give us a call today.
Until then, you can peruse our new and used inventory or check out what our parts center has to offer. No matter what, we look forward to helping you on your automotive journey today!
Schedule Service