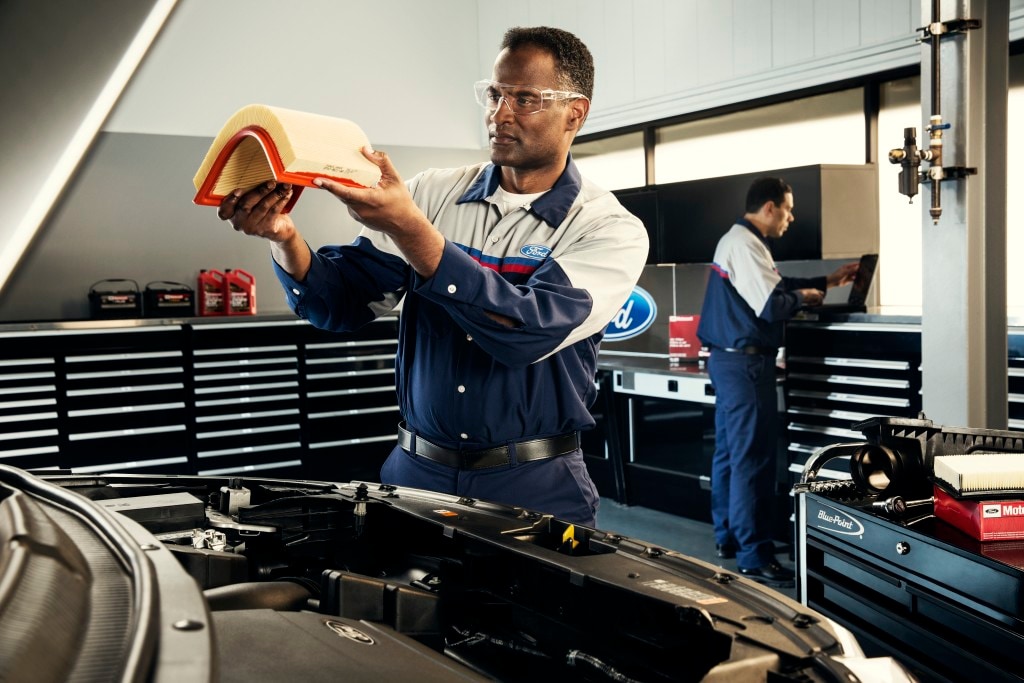 ?
It's heating up this summer and what's worse than getting into a hot car and having no air conditioning? While rolling down your windows may seem like it will do the trick, have your air conditioner working will make your long summer adventures in Oscoda that much more enjoyable. Here at Dean Arbour Ford of Tawas, our service center can get your AC working like new! To learn more about our air conditioning services continue reading.
AC Services near Hale, MI
Do you know how your air conditioner works in your car, truck, or SUV? Simply put, the air conditioner works from pressurized functions by a gas called a refrigerant.
Typically, it takes about three or four pounds of this liquid to cycle through your vehicle to have the system working correctly.
This liquid flows through your vehicle's valves and through your air filters where it can then evaporate into a gas form, which is when you feel that fresh air blown from your vents.
When you schedule your appointment with our service center, one of our certified trained Ford technicians will ensure your coolant is full, all belts and hoses are in good condition, and your filters and clean. With everything up to our standards will send you on your way so you can take on the 80-degree weather in Whittemore, MI.
You shouldn't have to dread taking your friends downtown or to the nearest swimming hole.
Get your AC working the way you need it to for the summer. You can also schedule an appointment online with ease. If you just want a basic AC inspection, we are happy to do that as well, so you don't have to worry about your AC breaking down the line.