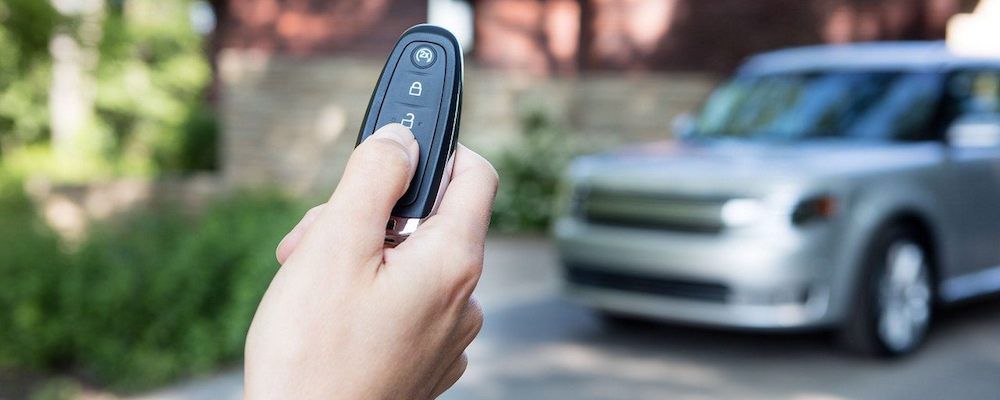 Ford MyKey is a useful feature that can help you and your family members stay safer when you're driving in the Tawas City area, but that doesn't mean there aren't reasons to turn it off from time to time! If a teen driver in your family needs to exchange keys with a parent, or if you're planning to sell the car to someone new, you should know how to disable Ford MyKey. Thankfully, the process only takes a minute, and we've laid it out from start to finish.
Step-by-Step: Ford MyKey Disable
The menus you'll need to disable the Ford MyKey system only appear for the driver if the vehicle is started with the admin key or the admin key fob. Once you have either of these on hand, simply take the following steps to clear all MyKey settings and return each programmed MyKey to its original "admin key" status:
Start the car. Wait for your onboard computer and screen to power up.
Locate your steering wheel-mounted information display controls. Press the left arrow button to access the main menu.
On the main menu, select "Settings" by pressing "OK."
Under "Settings," scroll to the option that says "MyKey," then press "OK."
Under "MyKey," search for the option that says "Clear MyKey."
With this setting selected, press and hold "OK" until the message "All MyKeys Cleared" appears onscreen.
What is Ford MyKey?
If any of this sounds confusing to you, you may want to familiarize yourself with the basics. Much like Ford SYNC®, FordPass, and Ford Remote Start, Ford MyKey is designed to provide peace-of-mind and convenience during your drives around Oscoda and throughout Iosco County. Here's how it works:
Ford MyKey allows one driver — the admin — to program restrictions for all of the other keys that are used to drive that vehicle.
Most drivers use it to promote good behavior for the teens and less experienced drivers in their life.
It functions by limiting a driver's top speed, minimizing distractions from entertainment features, and ensuring proper seat belt usage for passengers in the front seats.
When a driver starts the vehicle with a programmed MyKey, they'll be limited by the admin's preselected speed, and they'll be required to use any Ford safety features, parking aids, and Ford Co-Pilot360™ technologies that your vehicle may possess.
Step-by-Step: Program Keys with MyKey
Even after you've learned how to disable Ford MyKey, you may end up deciding that you'd like to turn it on again! We've included a helpful step-by-step reference guide so you can reprogram your MyKey feature at a moment's notice:
Take the key that you would like to program and insert it into the ignition. If your Ford is equipped with push-button start, insert the key into the backup slot.
Using the left arrow in your information display controls, access the main menu and navigate to "Settings."
From here, scroll down and select "MyKey," then select "Create MyKey" from the new menu.
The system will prompt you to select "OK," thereby labelling the key that's in the ignition as a MyKey.
From this point forward, the key will be restricted upon starting up the vehicle until Ford MyKey is disabled.
In order to change the restriction settings, vehicle speed minders, and audio system controls for your MyKeys, simply start the car with an admin key and navigate back to the "MyKey" menu. From here, simply select the feature that you'd like to change the settings for, and make adjustments as necessary.
Learn More About Ford Technology at Dean Arbour Ford of Tawas!
If you'd like to learn more about Ford MyKey, or have questions about Ford technology that we haven't answered here, simply contact Dean Arbour Ford of Tawas and talk to someone on our team! You can also keep up with our blog for more tips and tricks related to Ford parts and technologies.