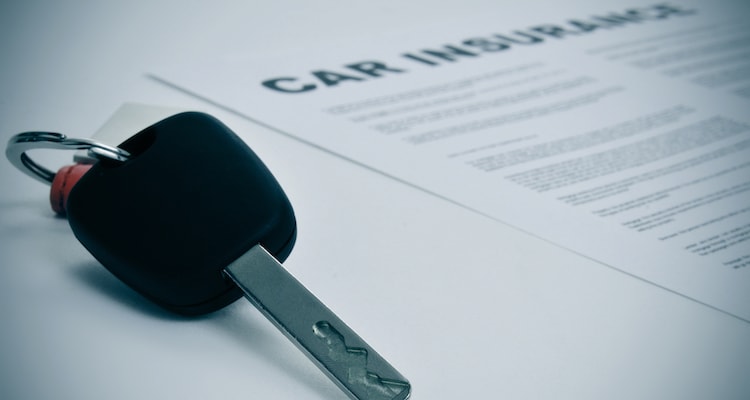 If you're getting ready to purchase your next new car, there's a good chance you've asked yourself the question, "what does comprehensive auto insurance cover?" As with most vehicle financing questions, the answer isn't all that complex: comprehensive auto coverage protects against damage to your car that has not resulted from a collision! If your vehicle is lost, stolen, vandalized, or hit by a falling object, drivers who make a comprehensive claim can have their insurance company pick up the tab. In most cases, comprehensive auto insurance will also cover a cracked or broken windshield, along with other forms of glass damage.
Understanding Comprehensive Car Insurance
How does comprehensive car insurance coverage compare to other types of auto insurance you'll explore? Dean Arbour Ford of Tawas has put together a helpful guide so you don't have to go in uninformed:
Comprehensive Car Insurance: When you own your own car, there's a lot that could go wrong, and a collision isn't the only means by which your vehicle could be damaged! Comprehensive coverage protects against problems that aren't related to crashes and collisions, like theft and vandalism.
GAP Insurance: Your vehicle starts to depreciate as soon as you drive it off the lot, but the remaining balance on your loan will not fall at the same rate! Collisions within the first few months of ownership can leave you underwater, but you'll be protected if you opt for GAP insurance.
Liability Insurance: If you cause an accident near Iosco County, you'll be held responsible for damages caused to others. Liability insurance pays to repair or replace the vehicles of other drivers if you are at fault in a collision. It also covers the medical bills of those injured in the crash.
Collision Insurance: Collision insurance protects your own vehicle against damages accrued during any single car or multi-car collision. If your vehicle is damaged or totaled, your vehicle's collision insurance will cover the cost of replacing necessary parts or acquiring a new vehicle.
Insurance requirements vary by state, and while some forms of insurance are recommended for all drivers, others might only be necessary in certain cases! Contact Dean Arbour Ford of Tawas or check your local laws to get a better sense of the coverage you'll be required to purchase.
Get the Information You Need at the Dean Arbour Ford Finance Center
'What is comprehensive coverage?" is just one of the questions that drivers will have to answer when they're upgrading with a new ride. If you have more to learn, contact the finance department at Dean Arbour Ford of Tawas or continue your research by comparing leasing vs. financing! If you don't have much time to research, our team is happy to walk you through the entire purchasing process.
Finance Your New Vehicle with Dean Arbour Ford of Tawas
Here at Dean Arbour Ford, we do everything we can to match our neighbors with financing plans that work for them. If you're located near East Tawas or Oscoda, there's no better place to go to get the financing assistance that you require. When you come to us, you can even value your trade and apply for credit online! What's more, drivers who purchase a vehicle with Dean Arbour Ford of Tawas can take advantage of extended service plans that make regular maintenance as easy as possible. Contact us today to learn more about your options, or start exploring our new vehicle inventory online!